SMVS Swaminarayan Hospital and Research Foundation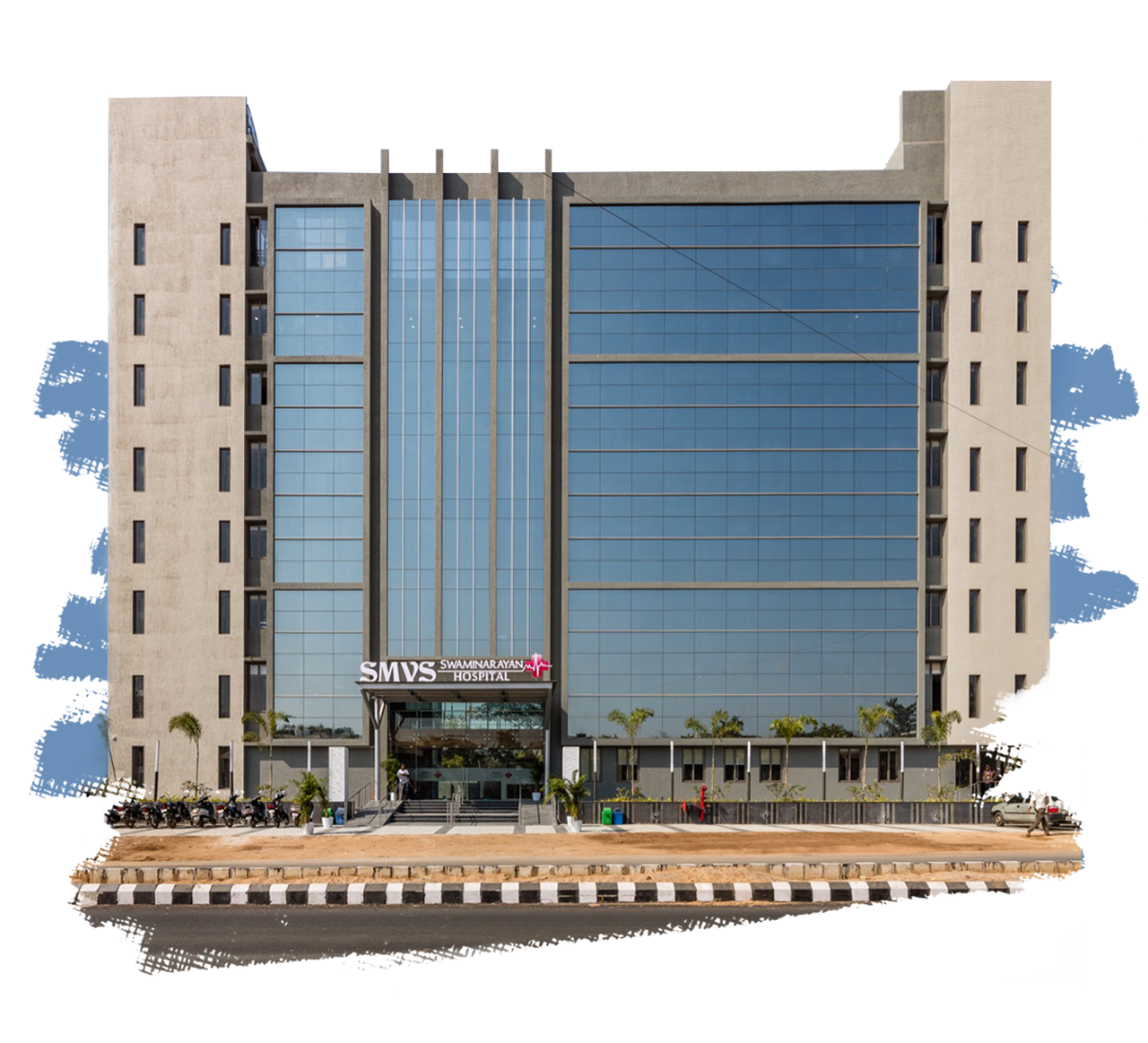 The premier multi-specialty tertiary care hospital at affordable cost are strongly needed in India. With the blessings of HDH Bapji and HDH Swamishree, Swaminarayan Mandir Vasna Sanstha (SMVS) has been working towards the betterment of society with its vast range of socio-spiritual activities. With the source of inspiration and devine aim of spreading happiness by HDH Bapji, SMVS has started development of SMVS Swaminarayan Hospital.
SMVS Swaminarayan Hospital has an advanced emergency management system that can manage road traffic accidents, stroke & industrial accidents, which is managed by a team of casualty medical officers who are supported by specialist in all medical disciplines. An ambulance manned by trained paramedics will be on call for 24hrs . We treat all kinds of medico-legal cases like road accidents, burns, poison, stab injuries, gunshots etc.
Formation of SMVS Swaminarayan Hospital is took place to provide global level health care services with zeal and compassion, at highly affordable rates to all the classes and casts of the society, without any discretion.